Our ambitious team stands out for its advanced and innovative approaches in the marketing of healthcare and pharmaceutical products.
We establish constructive dialogues supported by professional communication. We know how to listen to and to hear the interlocutor. At the same time, we respect the time that someone takes for us.
Our success is based on high-quality and trustworthy partnerships with clients on the one hand and professional approaches and relationships with doctors and pharmacists on the other. Our services add value to our clients' business and products.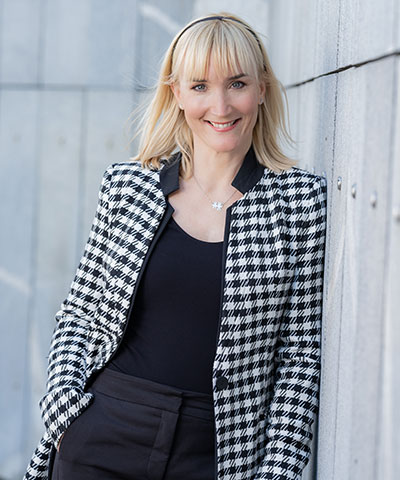 Maja has 20 years of experience in the pharmaceutical and healthcare industry. As a student she began to learn about marketing and sales in a German company for world-renowned medical cosmetics. This experience led her to the fact that, after completing pedagogical studies at University of Ljubljana, she started to work in marketing and sales. She has been employed in the international pharmaceutical company for 10 years, focusing on sales and marketing of OTC and OHC products in the Adriatic region. She later upgraded her experience in a Belgian-based pharmaceutical company, as a Regional Brand Manager with the responsibility for the entire Adriatic region and Bulgaria, focusing on launching new products, positioning the existing and managing marketing team. The desire for independence later led her to the decision to set up a business with her business partner, combining all of her previous experiences and wishes that were instantly born on her business path. In the year of 2016, MedCare was born, which is based primarily on professionalism and care for the clients.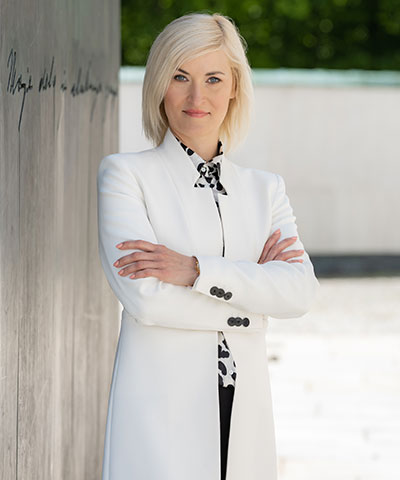 Katarina has 15 years of experience in marketing and consulting at regional / international level, especially within healthcare and FMCG industry. For more than 10 years she worked in the largest Slovenian research company for marketing research as key account manager. She was responsible for implementing the most demanding Slovenian and international projects in B2B and B2C segments in the Adriatic region. She also has extensive experience in managing and positioning brands based on quantitative and qualitative researches. She upgraded her competencies in the international research corporation for the FMCG area where she was entrusted the leading a team focusing on key clients. The marketing and sales managers of these clients were guided through a complicated process of proper launching and positioning their products, analysing their good practices, improving the poor and analysing competition. Later, together with her business partner, she decided to go independent and combined her previous experience in the company MedCare, which is based on a high level of professionalism and quality.
Our services are available in Slovenia, Croatia, Serbia and Bosnia and Herzegovina